10 Tips to find Your perfect pillow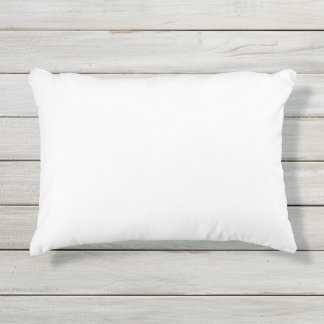 Find the Perfect Pillow
Sleep has a profound impact on mental and physical health.  In the next 10 years I think we will understand the connection better, but already we know it is very important.  Risk of heart disease, blood pressure, and mental health problems are all linked to sleep disorders.  To find the perfect pillow for you, there are 10 things you need to consider.
1. Thickness
If you sleep on your back this isn't as big of an issue, but for those who rest on their side at night, this is very important.  You need to keep proper neck alignment through the night.  When on your back or stomach your neck will be in a good place unless you have some extreme pillow thickness or shape.  I highly recommend sleeping on your side, which is healthiest, but keeping your neck in the right spot is much harder.  If the head is too high it takes the neck out of alignment and can cause neck pain.  If the pillow is too thin, the head droops toward the ground.  The result is the same in either case, you get neck pain.  The right thickness is very important.  Most people will find a four-inch thickness works best.  This will support the head while sleeping on your side.  If you have broad shoulders you may need a five-inch pillow.  If you have narrow shoulders look into three-inch thickness.  Here's an easy way to verify if have the right height.  When you wake up is your neck stiff?  If it is, elevate your pillow slightly by putting a towel underneath.  Try again the next night and see how it feels.  At no point should you feel like your head tilts up.  This is a sign your neck is not properly aligned.
2. Firmness
Firmness is the second most important key.  If you sleep on your side that means your ear and the side of your head press against the pillow as you sleep.  If you have too much firmness, your ear will hurt.  If you have too soft a pillow, you will not get the neck support you need.  Going back to the first paragraph, your neck needs to stay in a neutral position.  You can have four of five inches of thickness, but if it is too soft, you won't get the support you need and your neck will be out-of-place.  I recommend selecting a medium firm pillow.  This will  give you the support you need, but keep pressure off the ear.
3. Heat 
There are some pillows that stay cool better than others.  A high quality pillow will almost always give good heat management.  Some pillows have special materials and construction to stay cool.  Keeping your head cool will help you sleep better, especially in summer.  Some natural pillows excel at this, such as buckwheat pillows.  If you tend to sweat at night, look for a special pillow designed to keep cool.
4. Hypoallergenic
Buckwheat isn't hypoallergenic, synthetic fiber pillows normally are hypoallergenic.  Look for a clear label stating hypoallergenic if you have allergies.  Also, if you have asthma, avoid memory foam as some memory foam pillows have a distinct smell that can trigger asthma.
5. Pillowcase
Many pillows don't come with a pillowcase so verify this before you buy.  If you have plenty of pillowcases don't buy the model that comes with a pillowcase.  If you are buying a new size of pillow, realize you may need a new set of pillowcases. So, a king size pillow probably won't work with you queen size pillowcases.  If you are getting an extra thick pillow, you'll want to get the right size pillowcases.
6. Finish
Thread count, material, and personal preference are important when it comes to pillowcases.  Pay attention and realize that each person's preference is different.  You don't want to go below 180 thread count if you are looking for a good finish.  Anything above 200 thread count is high quality and the average person can tell that a 400 thread count pillowcase is softer than a 200 thread count pillowcase.  You get what you pay.
7. Durability
Expect a pillow to last about a year.  After a year many pillows will lose their shape and support including some memory foam pillows.  The notable exception is buckwheat.  As they age you can buy and add more buckwheat hulls to make it feel like new.
8. Environmental Impact
Everything we buy affects the environment in some way.  There are ways to decrease that when you buy a pillow. Buckwheat pillows offer similarly priced organic options.  If you opt for a synthetic pillow look for minimal packaging to avoid waste.
9. The Veto
Be sure to talk to talk to that special someone in your life who holds the veto in you house before buying a pillow and pillowcase.  If you can't agree on your first pick of pillows, start discussing number two on your wish list.
10. Color
While most pillows and pillow cases come in white, there are many other options that can help you add a more personalized feel to your room.  See key 9 when picking a wild color.  White is great until it's not white.  Darker colors aren't a bad option.
If you pay attention to these 10 keys you'll enjoy your pillow more, sleep better, and have less neck pain. Learn more about the best pillow for side sleepers.  You can also see a detailed comparison of sleep apnea pillows.
Bestselling Pillow Related Items on Amazon
Certain content that appears on this site comes from Amazon Services LLC. This content is provided 'AS IS' and is subject to change or removal at any time.
Share this:
Like this:
Loading…